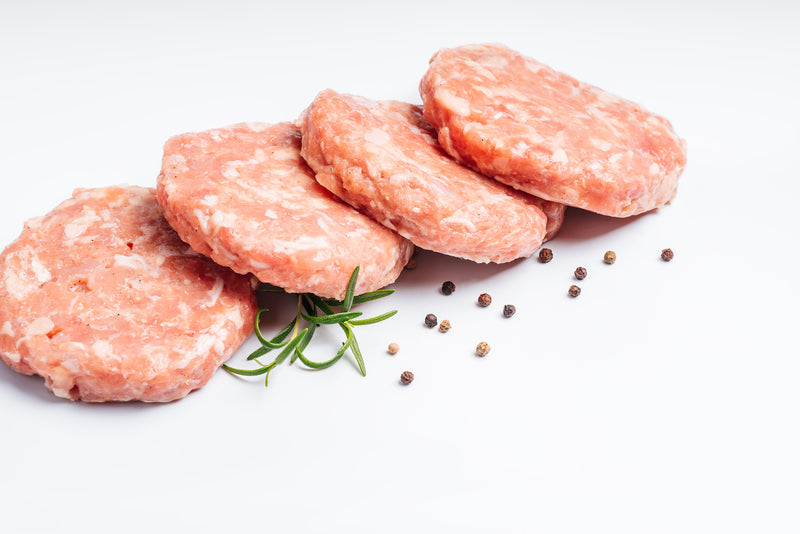 Recipe: Poultry Burgers
Tina Stapper
Poultry Burgers
A quick and easy way to make burgers at home, and a nice break from the standard beef burger!
0.5 cup bread crumbs (store bought or homemade)

1 egg (or 2 tbsp mayo)

2 tbsp minced onion (or 1 tsp onion powder)

1-2 minced garlic cloves (or 1 tsp garlic powder)

1 tsp salt

0.5 tsp black pepper

1 tsp paprika

Mix everything together by hand until evenly distributed, but don't over-mix!
Divide the mix into 4 to 6 equal balls, if you have a scale, this makes it easier.
Press each patty between sheets of waxed paper, until they are slightly larger than the buns you plan on serving with them. Press the center of each patty down with a spoon, this will help them cook more evenly and not puff up.
Cook the patties on a grill or on a lightly oiled pan, about five minutes on each side. If you have a kitchen thermometer, you can check to make sure that the internal temperature is 74C (165F).

Build your burger with the buns and toppings that you like! We love some red onion, lettuce, and garlic scape pesto on ours.