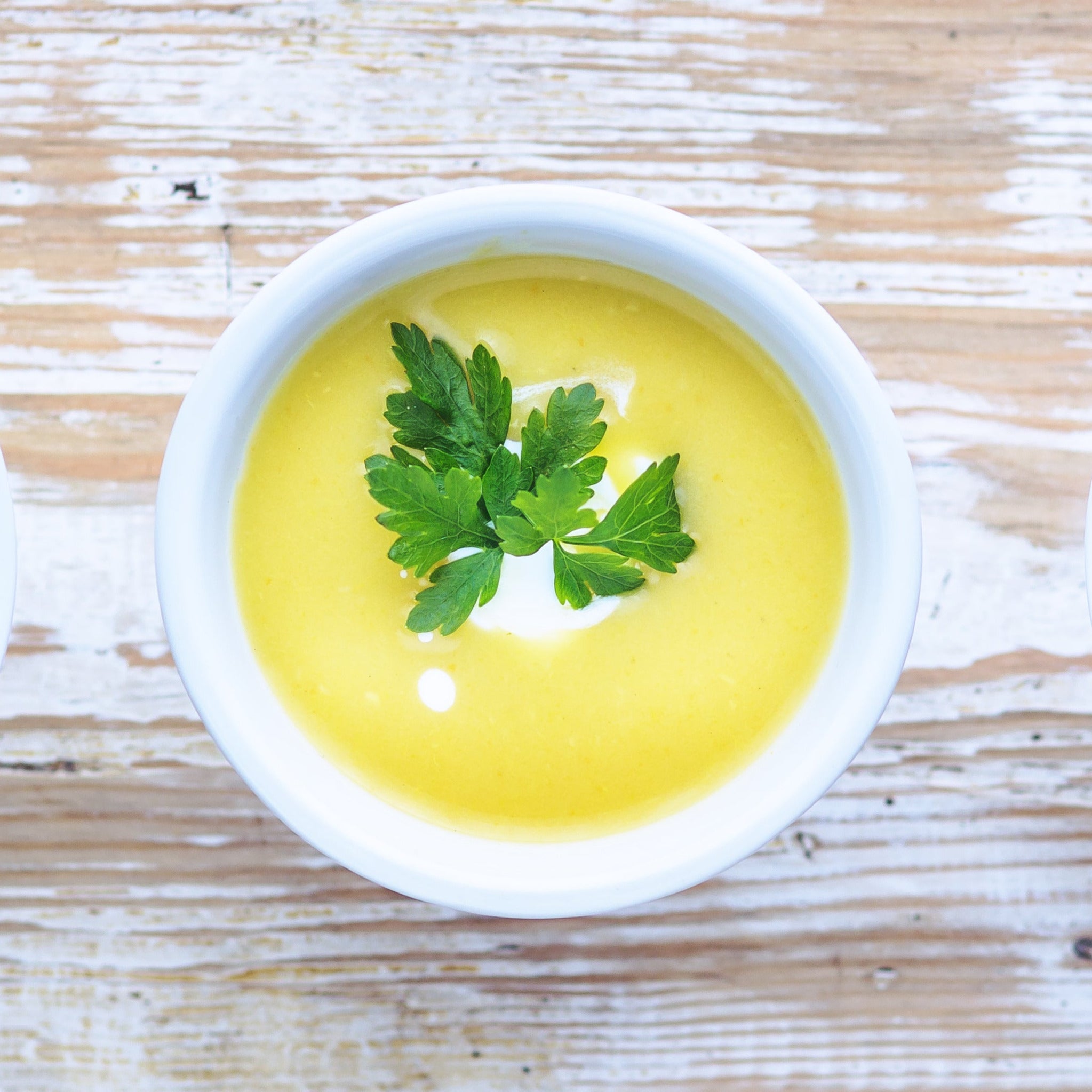 Leek and Potato Soup
Brooke McArthur
This is a great soup to have ready and put down in the freezer for a filling week-night or cold day meal throughout the winter months. Creamy, with filling starches from the potatoes, umami bacon flavour, and satisfying oniony-garlic notes from the fibrous leeks, this soup will be your new favourite if it isn't already! We highly recommend serving with fresh fluffy bread slathered with rich butter.
Ingredients:
-1 package of bacon, about a pound, chopped
-2 medium carrots, peeled and chopped 1/2 inch thick
-2 celery stalks, chopped 1/2 inch thick
-1 medium onion, diced
-3-5 garlic cloves, minced (or to taste)
-pepper (to taste), 1 tsp
-3 tablespoons butter (or to taste)
-1 pound potatoes, peeled and chopped
-1 leek, washed and chopped 1/2 inch thick
-4 cups chicken stock
-dried herbs, fresh herbs (preference- sage, oregano, parsley, simmer blend, etc, to taste and up to you!)
-1 cup heavy cream
OPTIONAL:
-2 cups bite-sized roast chicken
-1 cup mushrooms (crimini, shiitake, oyster) or 1/4 cup dried mushrooms
Method:
1. In a large stock pot, render the bacon on low-medium heat until crispy and most of the fat is rendered down. Remove the bacon to a dish with a slotted spoon, leaving the grease.
2. Add in the celery, carrots, onion, leeks, and garlic. Season with pepper, add in butter, and sautee vegetables on low-medium heat until soft.
3. When vegetables are soft, and leeks have become fibrous and start to break apart, add in the chicken stock, water, and chopped potatoes. Add in any fresh or dried herbs you would like to use. Simmer on medium heat for about 20 minutes.
OPTIONAL: if using mushrooms, add in at this stage.
4. If you would like a smooth soup, transfer the soup to a blender (in batches if need be) and blend until smooth. Careful, mixture will be hot.
PRO-TIP: if you would still like some texture and chunk to your soup, only blend about half of the soup and add back into the pot.
5. When soup is the preferred consistency, stir in the heavy cream, and season with more salt and pepper and butter to taste. Simmer for another 5 minutes, to incorporate the heavy cream.
OPTIONAL: if adding in chicken, add in at this step.
6. Ladle into bowls. Garnish with bacon bits, parsley, parmesan cheese, or any other garnish you would prefer. Proudly serve.
PRO-TIP: don't eat all your soup right away? transfer some into freezer-safe containers and freeze for a quick week-night or cold day meal for up to 6 months.